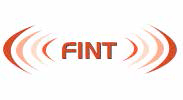 Rosalind SEARLE, Denise SKINNER, Nickie BOYLE & Helen ROWE
Coventry University, UK

Antoinette WEIBEL
University of St Gallen, Switzerland and

Cecily COOPER
University of Miami, USA
Sandro CASTALDO
Bocconi University, Milan, Italy

Don FERRIN
Singapore Management University, Singapore

Guido MOLLERING
Jacobs University Bremen, Germany

Richard PRIEM
Texas Christian University, USA, and LUISS Guido Carli University, Rome, Italy

Denise SKINNER
Coventry University, UK
Antoinette WEIBEL
University of St Gallen, Switzerland

David GREENWOOD
Brigadier (retired) David Greenwood was a career soldier with the British Army for 37 years

George HAMILTON
Chief Constable, Northern Ireland Police

Roger C. MAYER
Professor of Management, Innovation & Entrepreneurship at North Carolina State University


Trust is a complex concept and shared human experience that transcends disciplinary, cultural, and generational boundaries. In the aftermath of the global financial crisis and other scandals, including banking and food, but also in civil conflicts and social tensions, it is clear that trust is central to every human relationship whether with another individual, a group, or an institution. These scandals and conflicts highlight hidden and unforeseen vulnerabilities, the interconnectedness of individuals and organisations, and dependences on the judgement of anonymous others. Such events renew our interest in topics such as transparency, control and regulation, and in the balance of power between individuals, organisations and governments. In addition the dark side of trust, distrust and trust repair have attracted more research attention but our knowledge is still rather small compared to what organisations and governments are facing in these crisis-ridden times.

Despite significant advances over the last decade in trust research, our understanding remains limited with much still to be explained. Important questions remain about how trust is different in its antecedents and consequences, and particularly in understanding the dynamics and processes behind its creation, maintenance, and restoration across a multiplicity of important contexts and in key relationships. This 8th FINT workshop seeks to provide a forum in which our trust knowledge can be shared and extended with the aid of our inspiring community. We welcome both junior and senior contributors representing both academic and practitioner communities, across a spectrum of academic disciplines, to present new theoretical perspectives, or empirical insights gleaned from either qualitative or quantitative methods. Our call for papers is thus deliberately broad.

Katinka BIJLSMA-FRANKEMA
University of Groningen, The Netherlands

Sim SITKIN
Duke University, Durham, USA
Please click HERE to download the conference programme.
Please click HERE to download the conference papers
Please click HERE to download first cup papers
PhD/EARLY CAREERS WORKSHOP
First International Network of Trust research (FINT) has always been keen to support early career scholars. To further this aim, and in the hope that this will become a feature of future FINT conferences, we have decided to extend the conference to offer a pre-workshop specifically created for new scholars.

The PhD/early careers workshop will run from Tuesday 4th November until 4pm on Wednesday 5th November and will be open to PhD students and early career researchers.

Please click HERE to find all details about the PhD/Early Careers Workshop, submit and register to this part of the programme.
Welcome reception & conference dinner are included in the attendance fee.

In addition to this, the following events are available and need to be booked and paid for in advance at www.eventsforce.net/cu/1831/register :
Wednesday 5th November -
Ghost Walk (at 20:00hrs)
http://www.guidingyou.co.uk/modules/content/index.php?id=48 (cost £9.00)
Places are limited.
Saturday 8th November -
Royal Shakespeare Company – Love's Labour's Lost (cost £35.00)
(please note you need to make your own travel arrangements to Stratford - organisers can provide further details on this) http://www.rsc.org.uk/whats-on/loves-labours-lost/
Places are limited
The following activities are recommendations only but you need to book these yourself and make your own travel arrangements.
Please register your interest:
Warwick Castle (https://www.warwick-castle.com/ )
Coventry Cathedral (http://www.coventrycathedral.org.uk/visit-us/ )
Coombe Abbey Medieval Banquet (http://www.coombeabbey.com/ )
Belgrade Theatre – Nutcracker Ballet (http://www.belgrade.co.uk/event/moscow-ballet-la-classique-nutcracker-2014)
Guy's Cliffe http://www.guyscliffehouse.co.uk/
Please click HERE to have details on how to go to Coventry
LOCATION
The conference will take place in the
The Techno Centre
Coventry University Technology Park
Coventry, West Midlands CV1 2TT


Campus map is available at : www.coventry.ac.uk
ACCOMMODATION
Click HERE to find the Coventry University accommodation portal

Click HERE for more hotels.

FEES
The fees include participation to the conference, conference documents, conference dinner, morning and afternoon refreshments and the welcome reception.

Ph.D. Students can benefit of the special rate of 250 EUR.
In case you are Ph.D. Student, please create first your profile in our system (www.eiasm.org ) and then contact Graziella Michelante (michelante@eiasm.be) and provide her with your CV. She will then provide you with the necessary information to to register with that special rate.
For participants affiliated with an institution that is member or associate member of the EIASM's
Academic Council
350,00 € (VAT Exempt)
For participants coming from another academic institution
450,00 € (VAT Exempt)
Cancellations made before October 10, 2014 will be reimbursed minus 20% of the total fee. No reimbursement will be possible after that date.
Payments should be made by :
The following credit cards: Visa or Eurocard/Mastercard/Access
ADMINISTRATION
Ms. Graziella Michelante - EIASM Conference Manager
EIASM - RUE FOSSÉ AUX LOUPS - 38 - BOX 3 - 1000 BRUSSELS - BELGIUM
Tel: +32 2 226 66 62 - Fax:
Email: michelante@eiasm.be